Newborn Photography Melbourne
Timeless and Natural Newborn Photography held in our Melbourne Studio – With 15 years experience photographing newborns, children and families, we cant wait to meet your new addition and create beautiful memorable art for your family home.
Newborns of Melbourne
Photography Experience
$150
Includes:
• Newborns of Melbourne Photography Session, approx 1-3 hours
• One 8×10″ Framed Desk Portrait (valued at $250 sample shown)
• $100 Credit to use towards Printed Products
• Use of all studio blankets and wraps
• In person viewing/design appointment to choose your favorite images and design your ideal collection.
• With our experience shooting newborns, we will present between 60-80 images for you to choose from.
• Additional Wall Art, Albums, Mounted Prints, Digital Images and Special Portrait Packages are additional cost and are not included in the above $150 session fee.
• We proudly donate $50 from your Photography Session fee directly to the Stillbirth Foundation Australia.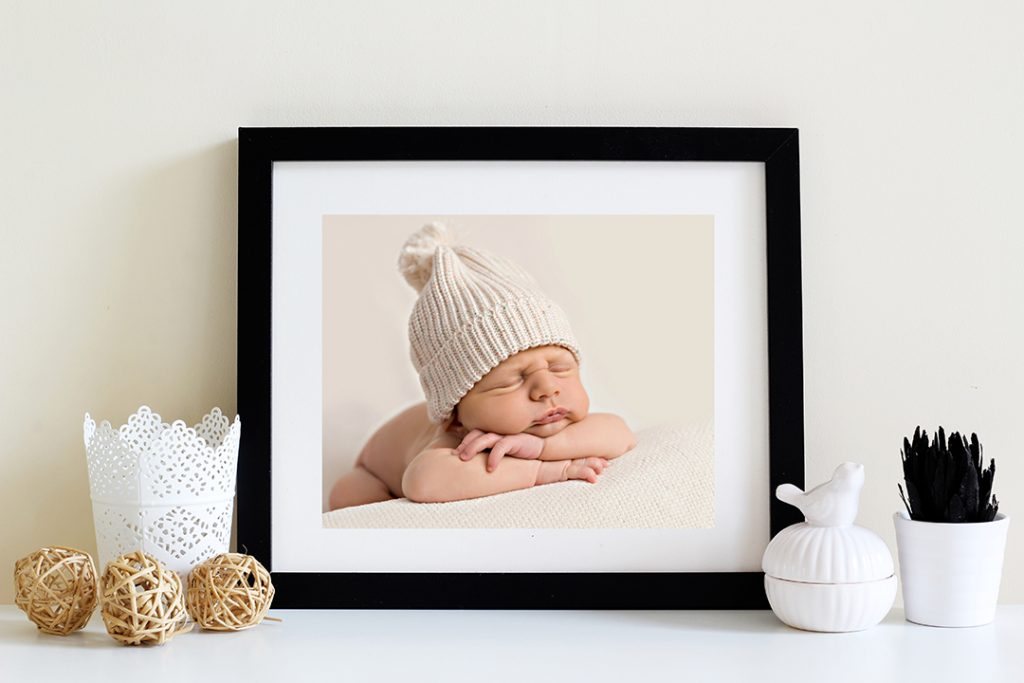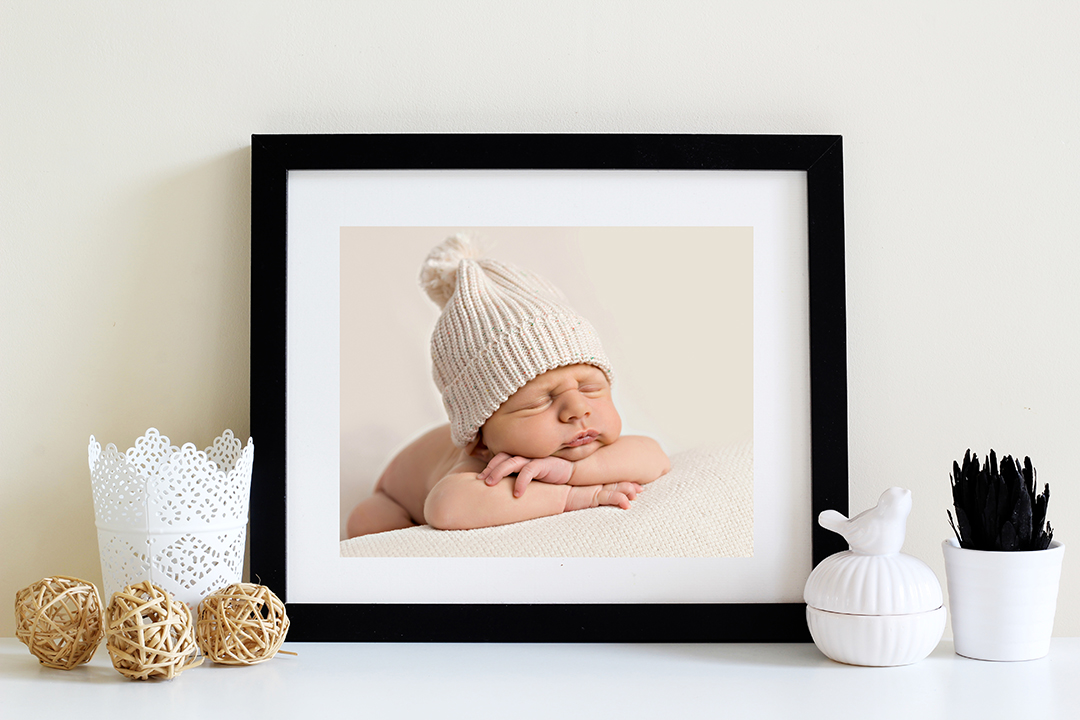 Fill in your details below to find out about our Newborn Photography Sessions:
FAQ:
Best time to photograph my Newborn?

Ideally we prefer to photograph newborns between 10-14 days old, however if your baby has already arrived and is older than this that's fine please contact us ASAP to find the next best time to suit.  (03) 9372 8853
What if my Newborn is past 2 weeks of age?

If your baby has already arrived and is older than 2 weeks THIS IS FINE!  as we photograph babies of all ages. If your baby is older than 4 weeks, this is still a great age. The session will include a mixture of awake shots as well as some sleeping shots and we will capture your beautiful baby before they grow up too much and loose that real young baby look. If your not sure its best to give us call (03) 9372 8853
Cost of a Newborn Photography Session?
The cost of a Newborns of Melbourne Session is $150. We proudly donate $50 directly to the Stillbirth Foundation Australia.
Where and when does my Newborn Photography Session take place?
All Newborns of Melbourne Photography sessions are held in our studio located at  Level 1, 113 Union Road Ascot Vale, Melbourne. Newborn sessions are available weekdays on Tuesday – Friday.
Who can be included in my Newborn Photography Session?
Older siblings, parents and grandparents are welcome to be involved in your Newborn Photography Melbourne Session. This is a wonderful opportunity to create some beautiful family portraits. Please chat to us to discuss who you would love to have included and allow us tailor your session to your needs.
When should I book my Newborn Photography Session?

It's always best to book your Newborn session whilst you are still pregnant if possible. That way you are confirmed in our calendar with a session. We like to make your booking for approx 7-10  days after your due date, If your baby arrives earlier or later than expected we can easily move your session to suit so baby is ideally under 2 weeks of age. Please call us if  you wish to discuss further (03) 9372 8853
Why Newborns of Melbourne?
Newborns of Melbourne was created after two of our close friends experienced first hand the devastating loss of Stillbirth.  We were completely shocked and saddened by this news and also totally unaware of how often this happens every day in Australia.
Therefore, several years later we decided to start Newborns of Melbourne charity project with our newborn photography sessions to donate and help raise funds and awareness for Stillbirth Foundation Australia. 
Currently in Australia six babies are born still everyday. Our babies are precious, and this shocking statistic reminds us what a truly wonderful gift they are! Booking a Newborns of Melbourne session will help raise funds for Stillbirth Foundation Australia. To reduce stillbirth through research, education and advocacy as well produce beautiful photographs of your newborn for you to love forever.
Who are we?
Maple Gallery Photography is a husband and wife team, Brad and Suzanne Downer. We are a leading newborn and family photography studio based in Melbourne. With 15 years experience photographing newborns, children and families.
If you are looking for a photographer who will take the time to get to know you, who will be able to settle your newborn and relax your kids, then you are looking in the right place. Read more about us here
Ready to Book?

Please call us directly on (03) 9372 8853 or 0413 579 311 or you can fill in the above form and we will get back to you ASAP to book your session.
Product Range:
View some of the beautiful products we offer. We create wall art, personalised newborn albums, mounted print collections that you can frame yourselves as well as digital images. For more information on what we offer visit our Product Range page or fill in the above form.
Include Siblings and Family:

Older siblings, parents and grandparents are welcome to be involved in your Newborns of Melbourne Photography Session. Please chat to us to discuss who you would love to have included and allow us tailor your session to your needs.
Newborn Photography Client Reviews:
I cannot say enough about how amazing Brad and Suzanne are from Maple Gallery. Our original newborn session was rescheduled due to Covid lockdown, however they were responsive throughout the time and rescheduled our family shoot as soon as restrictions eased.The studio is warm and inviting and Brad is absolutely amazing at what he does. Both my children (8 and 3 months) were captured beautiful and Brad took into account exactly what kind of style we were after.The results are so beautiful and I am so incredibly happy. It is such a lovely keepsake to look back on.Brad thoroughly goes through each and every photo (we had 70) and helps you pick the ones you like best. He also explains the many package items available.Thank you so much to Maple Gallery for your professional, kind, and warm attitudes and amazing work.Cannot thank you enough
I heard wonderful things about a newborn photography session my friend had at Maple Gallery and decided to book in with my first baby for a shoot when she was just 15 days old. The studio in Ascot Vale is very comfortable and professional and Brad is the ultimate baby whisperer! I was so impressed with his friendly nature, ability to handle my baby with absolute confidence and ease to achieve such beautiful shots which we received in lightning fast time as an app to share with family and friends while waiting for prints. His experience in this field is amazing and I would highly recommend booking a session if you have ever thought about it.
We are extremely happy with our newborn baby photos. The service was outstanding. Will definitely be coming back. Will certainly refer friends and family to Maple Gallery.
Very happy with our newborn photos. A very relaxed environment, and very good at working with difficult babies for photo shoot 🙂
Brad showed professionalism & patience especially with my newborn & 2 other kids under 3! He was friendly & made us feel very relaxed & comfortable. The pictures that were taken were lovely & we receive many compliments from our family & friends. Loved the app with the pics! A great little addition.
We loved our photo shoot with Brad. He was super patient with our girls and very relaxed with a comfortable and calm environment. It made the whole experience easy and enjoyable. Even though our newborn shoots were 2 years apart the quality and consistency were excellent and our pictures look like they could have been done at the same time. Our large pictures look like works of art and we are so impressed with how the pics turned out. Thank you brad and the Maple gallery team.
Amazing experience Brad is so professional and has some great ideas that I would have never thought of! Had a great time viewing and picking out the photos! Would highly recommend for a maternity and newborn shoot!
We are absolutely thrilled with our photos. Brad is fantastic with children and captured our newborn and toddler in a way that exceeded our expectations. The price was very similar to other photographers and worth every cent! Brad is incredibly patient - a must if you are working with a lively toddler, a newborn and two exhausted and unphotogenic parents!
We are so happy with the images of our son, Joshua. The photos are natural and capture his chirpy little personally. Brad was so patient whilst we took time to settle Josh. He even wrapped him in a warm towel to help him go to sleep! Lovely guy, beautiful studio, stunning photos to capture our memories. I highly recommend Maple Gallery.
The photography session we had with Brad and his team was excellent. We would highly recommended this studio for capturing precious moments in time. Thanks to Maple we have a collection of amazing photos of our newborn son and family which we will treasure forever. The professionalism and personal approach make this business a pleasure to deal with. So pleased we discovered Maple gallery.
Recent Sessions from Maple Gallery Photography:
Check out some recent newborn sessions of what to expect when booking your Newborns of Melbourne Photography session. Each session is different like every family is different. The main thing we like to do is capture a combination of newborn, sibling (if any) and family images for you to choose from.