Timeless and Natural Baby Photography held in our Melbourne Studio. There are a few lovely stages in your babies first year which we love to photograph. Your babies first year is such a wonderful year as they are changing and developing so much .
Baby Photography Experience $150
which includes:
• Baby Photography Session, approx 2 hours
• One 7 x 10″ Mounted Art Print of your choice.
• All Sessions are held in our Ascot Vale Studio Midweek
• Siblings and Immediate Family included
• Use of all studio blankets and wraps
• In person Viewing/Design/Purchasing appointment one week later
• Full editing and retouching of your final images.
• With our experience shooting newborns, we will present between 60-80 images for you to choose from.
• Please note that Packages, Mounted Art Prints , Wall Art, Newborn Albums, and Digital Images are additional cost and are not included in the above session fee.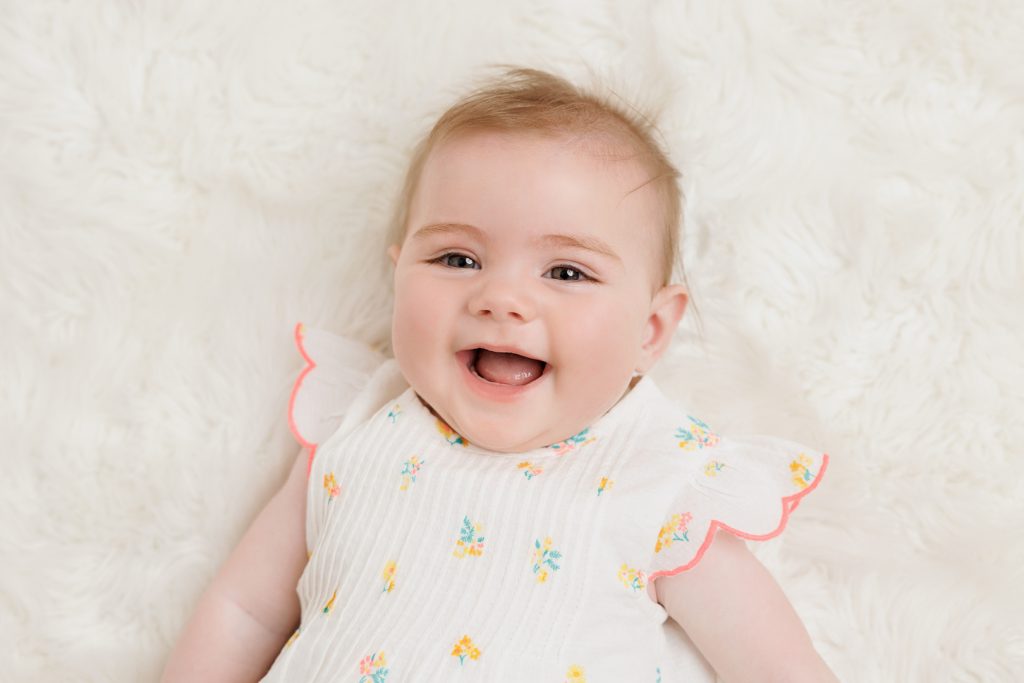 Fill in your details below to find out about our Baby Photography Sessions:
Most frequent questions and answers
Check out the best time to photograph your baby below:
2 Months
2 months is lovely age to photograph as it gives you some time to recover after the birth to feel more comfortable being photographed with your gorgeous baby as a family.  You will notice your baby may have a few little smiles starting to emerge. We can often get sleeping photos at this age.
3 Months
 3 months is also a wonderful age to photograph. They are slowing starting to loose the real young newborn look but are still small enough. We will capture cute smiles and facial expressions and can still aim for some sleeping photos throughout your shoot.
4-6 Months
 4-6 months your baby is changing so much and so quickly.  You will notice your baby has cute expressions and they are usually fairly content. A wonderful stage to capture their cute features as well as having some family and sibling photos taken.
Prefer a Sitter Session?
Learn more about our Sitter Sessions for Babies sitting up.
View some of the beautiful products we offer. We create wall art, personalised albums, mounted print collections that you can frame yourselves as well as digital images. For more information on what we offer visit our Product Range page or fill in the above form.
We had beautiful shots of our son taken at three months old, as he was born during covid lockdown and we couldn't get newborn shots done. These turned out even better! Very beautiful and well located studio and gorgeous photos.
Please call us directly on
(03) 9372 8853 or 0413 579 311.