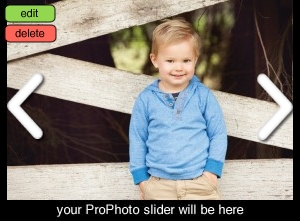 Children Sessions:
We respect that every young child's personality is unique, each one responding differently when arriving on location to have their photograph taken. Some kids are natural extraverts and love the attention of being 'centre stage' in front of the camera. Other little ones will hide behind their parent's legs when we are first introduced, and can take a while to feel comfortable and come out of their shell.  Children photography does take patience, and a special skill to know when your child is ready to be photographed.
Our first priority at the start of any children photography session is to spend time building a rapport. The last thing we want is for either little ones or their parents to feel a sense of pressure. Expect your session to run for around 1.5 hours to allow plenty of time for your child develop a sense of trust in us, and to have fun while their picture is being taken.
Experience has shown us that with children photography, children respond particularly well to having their picture taken outdoors rather than in the studio. There is an endless choice of fabulous places to capture the essence of your child's inner and outer beauty, and we work together with you to determine what type of scene and location best reflects your family.
From an inner city park to the beach, or even a farm in the countryside, the options for creating a permanent keepsake of your precious little one to display in your home are endless.
After your private children photography session, you will be invited back to the studio to select your favourite images. It is then you can decide how best to 'preserve' your heirloom photographs from our extensive product range, including popular canvas wall art and mounted images ready to frame to your liking.
What does my $150 Children Session Include?
• A professional photographic shoot with an experienced award winning photographer
• Approx 1-2 hours of photography in our Ascot Vale studio or on location in a garden, beach or local lane-way.
• Personalised Viewing and Ordering appointment where we will help you design your portrait collection
• All editing and retouching of your final art pieces
• Please note – Prints and products are purchased separately – View our range
Read what our clients are saying about Maple Gallery!