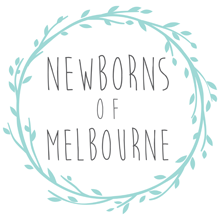 2017 BOOK CLOSED BOOK IS IN PRODUCTION

Newborns of Melbourne coffee table book features beautiful images of Melbourne's newborn babies whilst sharing your story. Created by leading newborn photographers Maple Gallery Photography, supporting The Stillbirth Foundation Australia
Participation is open to everyday Melbourne newborns within 1-4 weeks of age. (under 2 weeks of age is preferable).
We all have our own story to tell about our journey to parenthood – whatever that means for you. Have you personally experienced stillbirth and now have a beautiful rainbow baby? been through fertility treatments and numerous IVF attempts? – Whatever your experience we would love to hear from you to share your story in the "Newborns of Melbourne" coffee table book.
To be apart of the project there is a $95.00 session fee (normally $150) and this will be donated directly to the 'Stillbirth Foundation Australia'. This includes your newborn photography session and guaranteed inclusion in the "Newborns of Melbourne" coffee table book. (one photo plus your story)
Sessions are held in our Ascot Vale studio during the week with some limited Saturdays available (please ask).
Approx one week after your session, we'll organise your viewing appointment where you will have the opportunity to view your images and purchase portrait products if you wish. The 2017 "Newborns of Melbourne" coffee table book will also be available for purchase for $168.00.
Sessions close on the 20th December 2017. If you have any questions please call us on (03) 9372 8853
Please apply below to be a part of the coffee table book and either Suze or Brad will give you a call to discuss further – Please look out for our call from 0413 579 311 – Talk soon.