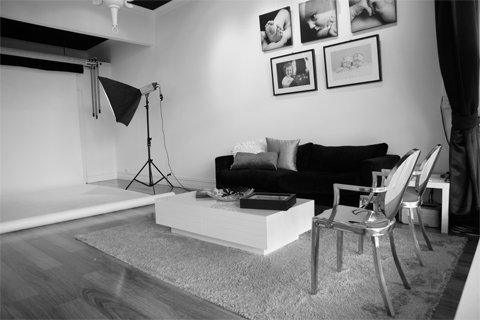 Our boutique Ascot Vale studio is a warm and welcoming space where we love to work. The studio provides a creative and private environment supported by a variety of backdrops, props, quirky chairs and professional lighting to style your maternity, newborn, child or family portrait. Temperature controlled for comfort during any season, you never have to worry about the ever changing Melbourne weather or timing your shoot to capture a particular light!
We are also fortunate however, to be surrounded by some fantastic urban laneways that you can opt to use instead of, or in conjunction with your studio portrait session. Or maybe you would prefer a styled rural setting? Our services also extend to the Macedon Ranges, where your children and family can have styled shoots taken with the beauty of the countryside as the backdrop.
For practical reasons, newborn babies are always shot from within the comfort of our studio. And with only one portrait session running at a time, you and your family are always our number one focus throughout the shoot. We want you to feel at ease, and have fun!